UK Government's cabotage extension won't save supply crisis, say industry insiders
You can read this article in 8 minutes
Last week, the UK Government unveiled eye-opening plans to allow European hauliers to conduct unlimited cabotage operations within a 14-day period. The proposals prompted a furious response from some British hauliers and the Road Haulage Association, who argue the move will allow EU haulage firms to cash in at their expense. However, a growing number of industry insiders have now stated the plans will be ineffective and thereby fail to remedy Britain's supply chain crisis.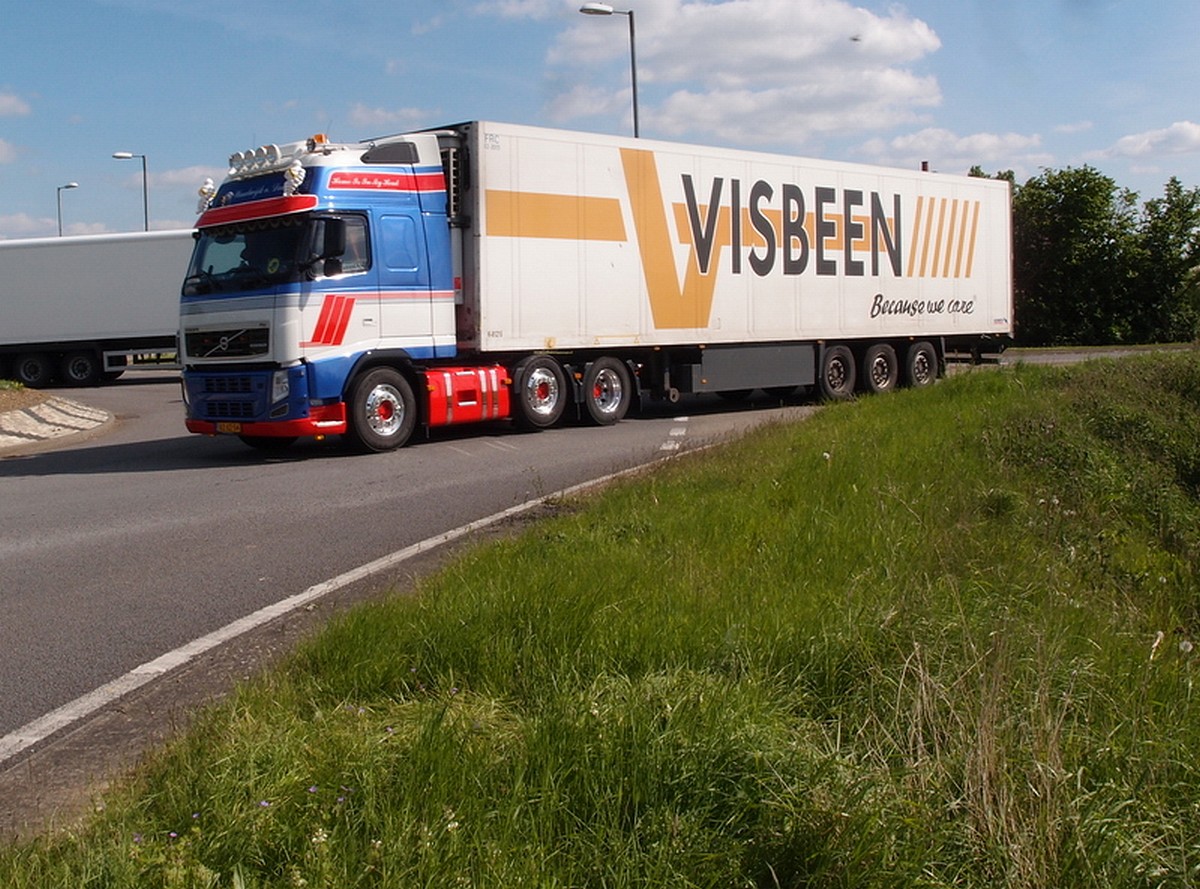 In the official press release regarding last week's bombshell announcement, the Department for Transport claimed that the aforementioned cabotage extension could result in thousands more HGV deliveries each month.
Policy advisor Patrick Lohlein, who wrote a piece in favour of removing cabotage restrictions across Europe in early October, took to Twitter on Friday to say the UK Government's cabotage plan would likely work better than the visa scheme:
Looks like the transport lobby isn't happy, but the #cabotage suspension is a pragmatic short-term solution for dealing with the driver shortage and more likely to work than the temporary visa scheme https://t.co/UugUKW6TtZ

— Patrick Lohlein (@patricklohlein) October 15, 2021
Later, when referring to the RHA's critique of the plans on the radio, Lohlein tweeted: "Good to hear that the @RHANews statement on Radio 4 acknowledged that this will save Christmas though."
However, since the initial furore that met the cabotage announcement, a number of expert opinions have emerged that do not correspond with Mr Lohlein's hypothesis, nor the UK Government's hope of thousands more monthly deliveries.
Indeed, a senior figure at a major UK Logistics company even thinks the move will be completely ineffective.
Paul Uglow, Commercial Manager at Meachers Logistics, told told Trans.INFO that in his view, the unlimited cabotage plan "will have zero effect".
Mr Uglow explained that most international operators do not do UK domestic work as well – especially since Brexit. As he sees it, EU hauliers will snub the opportunity to do cabotage in Britain as it does not make operational sense from their perspective:
"The really major point though is that the revenue the hauliers are getting from EU to UK is now so high it pays for the round trip, many hauliers don't wish to get back loads to EU as it wastes time on them managing their base EU to UK volumes. With this in mind few international hauliers will want to lose time messing about with cheaper UK backloads as their fuel is already paid for and could make them miss already contracted loads."
Kevin Buchanan, CEO of the Pall-Ex Group, has expressed disappointment regarding the UK Government's decision. He too thinks it will be largely ineffective, saying it will "only scratch the surface" of Britain's domestic transport crisis.
"We are disappointed with the proposed cabotage changes from the government, in what is yet another attempt to deflect from the real issues causing the ongoing crisis in the logistics sector," Mr Buchanan told Trans.INFO.
The Pall-Ex Group CEO added:
"The proposal will only scratch the surface of the increasingly concerning domestic transport crisis, as the majority of EU drivers will enter the UK and return to the continent immediately, without making domestic deliveries whilst in the country. I urge the Prime Minister and the Transport Secretary to revisit these plans to implement change that will actually benefit domestic distribution as we head towards the Christmas peak, rather than making what are token gestures."
Commenting on Twitter following Friday's shock announcement, Shane Brennan, Chief Executive of the Cold Chain Federation, showed that he too doubts the UK Government's plan will work:
Mr Brennan said:
"I doubt the Gov has any evidence that 'cabotage' restrictions is the reason we have less non-UK trucks adding capacity to the supply chain – I regret that it is probably this poorly conceived and argued piece or similar soundings taken by ministers that prompted this decision."
The Cold Chain Federation Chief Executive then expressed the now-popular view that the cabotage relaxation plans will not make a substantial difference:
"Foreign hauliers have been less willing to come here this year for three reasons (1) covid – 8000 EU drivers spent Xmas week on a Kent airfield relying on food parcels (you don't forget that) (2) collapse in UK to EU food trade and (3) better easier work available elsewhere. Cabotage restrictions would probably be about 10-12 on a list of factors making it hard to deliver the supply capacity we need – also please note that cabotage restrictions existed throughout our time in the single market and exist between EU member states today."
Mr Brennan was also keen to highlight how the change gives UK hauliers an additional competitive disadvantage. Moreover, he expressed concerns that recent "temporary measures" introduced by the government could turn out to be permanent:
"By making our cabotage rules freer. Gov is allowing yet another situation in which UK business seeking to trade with (or operate in) EU face restrictions and costs. Whereas EU businesses trading with us don't. There is a basic fairness problem here that UK Gov ignores. Post Brexit Britain has an open door for every business except the British ones. I am sure Ministers genuinely believe that this is all temporary and transitional – but are they really? – these structural imbalances seem to be setting in to me."
Whites Transport Services, who carry out many international transports between the UK and the EU, does not appear concerned about the cabotage relaxation affecting its business. Pete White, who runs the company, says the changes will not motivate more European firms to do extra work the UK:
"I don't think it will make much of a difference because the amount or European trucks we used to see in the UK committing cabotage just are not here anymore, so if they are not here they can't cover the extra work"
Even before the UK Government made its announcement, Trans.INFO had already spoken to one major European haulier regarding the possibility of doing more cabotage in Britain. As it turns out, Hungarian haulage giant Waberer's International does not look like it will be doing more UK work.
Roland Hegyesi, the company's Commercial Director, told Trans.INFO earlier this month that any changes to the rules would just reduce capacity on the European continent:
"If Waberer's or any other carrier starts to tie up its capacity with UK domestic transportations, it will not be able to serve its customers in other markets, so this is not a solution for any parties. Moreover, I think the crisis in England is unmanageable in the short term and will continue to deteriorate during the peak season as demand rises."
It thus seems that the dominant opinion in the road transport industry is that the unlimited cabotage plan will largely flop. The border restrictions on the way back into the EU are simply too problematic, and once the same restrictions apply in the other direction, the difficulty of taking loads in and out Britain will only increase.
In addition, many European truckers have said they are not keen on doing more work in the UK, not least because of the huge shortcomings the country has with HGV driver facilities. Finally, given that Europe has its own driver shortage, there appears to be sufficient demand on the continent for hauliers across Europe to tap into.
With that in mind, perhaps the gloomy predictions of low-cost haulage from Central-Europe hurting British road transport firms is somewhat overblown. However, the bad news for British supply chains is that the changes could turn out to be nowhere near as impactful as hoped.
---
Photo © Copyright Michael Trolove and licensed for reuse under this Creative Commons Licence